Unlocking Global Excellence in Salesforce CRM Development
Elevate your business with Zenesys - your trusted Salesforce® Summit (Platinum) Consulting Partner, offering a comprehensive suite of Salesforce CRM development services worldwide. Our expertise extends across a diverse range of Salesforce products, making us the go-to partner for businesses seeking unparalleled customization, integration, and optimization solutions.
We work on multi-diverse Salesforce products such as: Salesforce Customer 360, Sales Cloud®️, Marketing Cloud, Service Cloud®️, Salesforce Einstein Analytics, Pardot, CPQ, Chatter, Cloud Communities, Salesforce Mobile application, Salesforce Platform Application, Lightning Experience or Salesforce AppExchange®️ Apps, we have expertise in every type of Salesforce product. If you're looking for a reliable partner to enhance your Salesforce capabilities, consider Zenesys' global Salesforce development services.
Benefits of partnering with us for Salesforce CRM development:
Deep expertise: Our team of certified Salesforce experts possesses in-depth knowledge and experience in all aspects of Salesforce development

Customized solutions: We tailor our services to your specific business needs and goals, ensuring you get the most out of your Salesforce investment

Agile methodology: We employ a flexible and iterative approach to development, ensuring continuous alignment with your requirements and expectations

Quality assurance: We adhere to strict quality assurance processes to deliver high-quality, bug-free solutions that meet your standards

Ongoing support: We provide ongoing support and maintenance to ensure your Salesforce solution continues to meet your evolving business needs
Our Salesforce Development Services
Having more than a decade of experience as a leading Software development company in USA, we offer dedicated development services.
Zenesys being one of the best Salesforce app development companies in USA helps your ideas reach their full potential. We assist organizations in planning, designing, and implementing comprehensive Salesforce® -based business solutions. We offer diverse methods to help businesses deal with their clients, goods, partners, and workers.

To get the most out of these solutions, we analyze your business requirements and suggest the best Salesforce products, Salesforce AppExchange development, and process workflows for you to use.

Zenesys, one of the best Salesforce development service provider in USA and India assists businesses to choose the right Salesforce consultation and put quick fixes into place on their Salesforce org to save time. We also recommend upgrades to improve productivity and utilize Salesforce in a much more optimized way.

To stay competitive in a highly volatile digital landscape, custom software development is the savior. It helps to meet desired business efficiency that delivers you just the right outcome in terms of higher conversion rate and overall sales.

To stay competitive in a highly volatile digital landscape, custom software development is the savior. It helps to meet desired business efficiency that delivers you just the right outcome in terms of higher conversion rate and overall sales.

Being a top-rated enterprise software development company, we help to scale low-performing business operations. We prioritize re-engineering Enterprise Software Development.

Leverage timely software support services to keep your business running smoothly in a competitive digital space. We have expertise with third-party API integration for efficient workflow of business daily activities.
Our Expertise
Save Time, Money, and Resources with Our Salesforce Development Technologies.
Zenesys is a leading provider of Salesforce development services, with a team of highly skilled and experienced developers who can help you achieve your business goals. We have a deep understanding of the Salesforce platform and can leverage its latest features and technologies to create custom solutions that meet your specific needs.
Salesforce Sales Cloud

Salesforce Sales Cloud is a cloud-based CRM solution that empowers businesses to streamline sales processes, enhance customer relationships, and drive revenue growth.
Salesforce Service Cloud

Salesforce Service Cloud is a cloud-based customer service solution that enables businesses to deliver exceptional customer support across multiple channels, fostering seamless customer experiences and building lasting customer loyalty.
Salesforce Commerce Cloud

Salesforce Commerce Cloud is a cloud-based ecommerce platform that empowers businesses to craft captivating, personalized shopping journeys that seamlessly guide customers towards conversion, fostering brand loyalty and driving revenue growth.
Salesforce Industries

Salesforce Industries provides a suite of cloud-based CRM solutions tailored to specific industry needs, empowering businesses to accelerate their digital transformation, enhance customer experiences, and achieve their business goals.
Salesforce Marketing Cloud

Salesforce Marketing Cloud is a comprehensive cloud-based marketing platform that empowers businesses to orchestrate and personalize marketing campaigns across multiple channels, nurturing customer relationships and driving business growth.
Salesforce Field Service Lightning

Salesforce Field Service Lightning empowers field service teams to optimize operations by providing real-time access to job information, enabling seamless communication between teams, and streamlining processes to deliver exceptional customer service.
Salesforce Integration

Salesforce Integration bridges the gap between Salesforce and other applications, enabling businesses to achieve seamless data exchange, streamline workflows, and enhance overall efficiency and productivity.
Salesforce Appexchange

Salesforce AppExchange Development empowers businesses to unlock the full potential of Salesforce by crafting and distributing custom applications that seamlessly integrate with the CRM platform, extending its capabilities and driving business value.
Salesforce Community Cloud

Salesforce Community Cloud empowers businesses to foster deeper connections and collaboration by creating and managing custom-branded online communities for employees, customers, and partners, harnessing the power of Salesforce to strengthen stakeholder engagement and drive business growth.
Seeking Transformative Business Solutions With Salesforce Development?
We are a Salesforce Development Company Providing End-to-end Business Solutions That Help Streamline Your CRM Processes
Our Proven & Tested Salesforce Development Process
How It Works!
Empower your web application with dynamically proven Salesforce development practices to make your app visually appealing and offer a seamless user experience.
1

Analyze Your Requirements

Get a precise understanding of your business
Understand your business goals and objectives
Devise a detailed and well-described plan
Sitemap creation

2

Software Prototype & Integration

Create wireframe
Select Technology stack
Create page layouts
Client reviewing feedback and modifications

3

Programming & Development

Write web code
Develop website
Add features & functionalities
SEO of the website

4

Application Testing & Debugging

Test the website
Uploading the website to the server
Final bug-testing & launch

5

Implementation & Deployment

Constant monitoring
Review user feedback
Fix the issues
Regular updates
We Excel in Our Industry so That You Can Get in Yours.
See Some of the Industries We Have Vast Experience Working in As a Full-Service Marketing Agency.

Utilities

Publishing

Retail & Ecommerce

Logistics & Distribution

Travel & Tourism

Automotive

Healthcare

Communication Services

Financial Services

Support

Education

Media & Entertainment
Zenesys Success Stories
Zenesys has done projects for various clients in a variety of industries with impressive results.
Zenesys is a hub for pro-developers who are on their toes to solve all the issues that your business is facing. Here are some of our happy clients, whom we helped with our unprecedent CMS solutions. With top technologies like Kentico we were able to get through all the problems and make our clients happy.
Awards & Achievements
Our Technology Partners & Certifications
We are blessed with a team that is dedicated to achieving the impossible every time they are put into a challenge. Our dedication and innovative thought process has decorated our organization with these prestigious awards and achievements.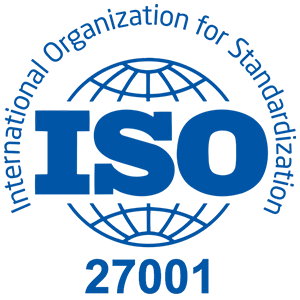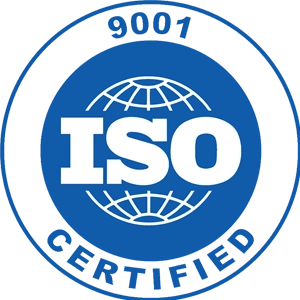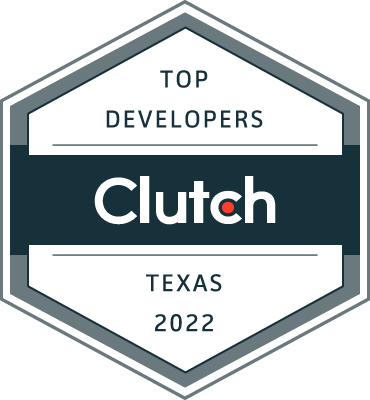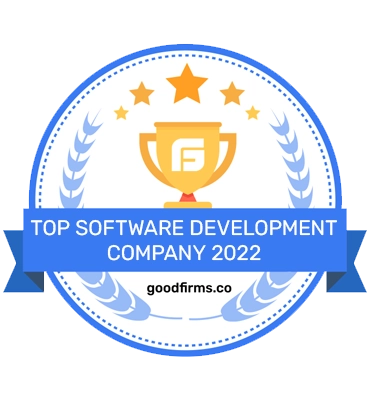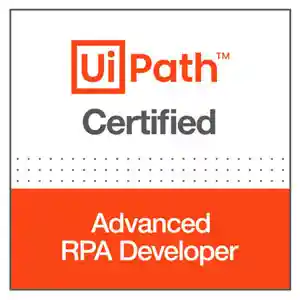 Client Testimonials
What Clients Say About Zenesys
Hear from some of our client's words to know how the Zenesys team has helped their businesses reach new milestones and accelerate their success journey.
Related Blog
Explore Our Blogs
To make you updated regarding the latest technologies and current trends in Software development services, don't forget to read our in-depth and knowledge-rich blogs.
FAQ - Frequently Asked Questions
Know More About Salesforce Development!
Some of the commonly asked FAQs are mentioned below to clear your doubts and give you an in-depth and profound knowledge of Salesforce Development.
Any business that needs to manage customer data, track sales activities, and improve customer relationships can benefit from Salesforce CRM development services. This includes businesses of all sizes, from small startups to large enterprises.
Salesforce CRM development is the hands-on process of customizing and extending the Salesforce platform. Salesforce CRM consulting is the process of advising businesses on how to best leverage Salesforce to achieve their goals. Typically, businesses will engage a Salesforce consultant to help them develop a Salesforce strategy and implementation plan, and then engage a Salesforce developer to implement the plan.
There are many benefits to Salesforce CRM development, including:
Improved sales productivity and pipeline visibility
Enhanced customer experiences and satisfaction
Increased data-driven insights and decision-making
Streamlined workflows and automation of repetitive tasks
Reduced costs and improved efficiency
Salesforce is constantly innovating and adding new features to Salesforce CRM. Some of the trends that are shaping the future of Salesforce CRM include:
Artificial intelligence: Salesforce is using artificial intelligence to power new features in Salesforce CRM, such as Einstein Analytics, which provides AI-powered insights into your data.
Mobile: Salesforce is making it easier for users to access Salesforce CRM from their mobile devices.
Voice: Salesforce is integrating voice into Salesforce CRM, allowing users to interact with the platform using their voice.
Getting started is easy. Simply contact us through our website or give us a call. We'll schedule a consultation to discuss your business needs, goals, and how our Salesforce CRM development services can benefit you.