Build Your Enterprise Workflow Automated With Openbots Partner
Invest in Your Future with an Openbots Service Provider That Gets Results
Zenesys offer end-to-end enterprise RPA automation services tailored to meet your business's exact needs and streamline the workflow processes hassle-free. We are the certified OpenBots partner to help you manage digital bots and extract relevant data from websites, apps & docs, in addition to eliminating repetitive mundane tasks.
Are you looking to automate business processes leveraging the OpenBots RPA platform? Look no further!
Our Openbots RPA Development Services
Automate Your Processes with Our Openbots Services
Zenesys OpenBots RPA development services utilize the potential of RPA automation to scale your business worldwide.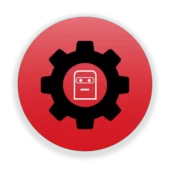 Zenesys is an Openbots RPA Implementation Partner that helps your business deploy RPA bots to scale automation in accordance with your business goals and needs with enhanced ROI. We offer best-in-class services to our clients making sure the development process is seamless.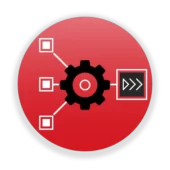 Process mining's algorithm and advanced data transformation helps to discover and optimize processes. We at Zenesys harness the Enterprise RPA Platform to analyze business processes effectively with the help of useful process maps, data-driven sights & automation suitability with enhanced accuracy.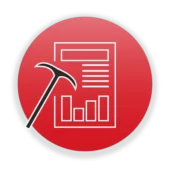 We at Zenesys make sure to offer top-notch services to clients for business success. Our development team incredibly leverages the OpenBots RPA tool to track, aggregate, and identify business processes for automation so that your business can achieve growth-driven results with ease.
Openbots Key Benefits
Unleash The Potential of Openbots RPA Tool
OpenBots RPA Platform can automate the repetitive business operations involved in a process and thereby save time, automate interactions and enhance customer satisfaction.
Time-saving


By deploying the OpenBots RPA platform, you can save hundreds of hours that can be spent on repetitive, monotonous tasks. So, leverage OpenBots RPA right away.
Automate Interactions


Are you looking for an option to automate 80% of your interactions? OpenBots is the way that you can automate your customer service team interactions. 
Cost-effective


Don't you think it's better to get a solution that can reduce your cost by up to 50%? RPA OpenBots automate manual tasks to minimize the overall operational costs.  
Powerful Workflows


Create powerful, secure, and scalable workflows with the tools available with OpenBots Studio. It can easily handle complex tasks by automating the entire process.   
Customer Satisfaction


Your customers are your business assets. OpenBots can automate employees' tasks, thereby they can provide seamless customer satisfaction by resolving their queries.
Enhanced Conversion Rate


It can help automate the follow-up to reach your leads in no time and nurture them and convert them into potential customers. It can increase conversions by 25%.
Want Simplified Business Automation With Openbot App Development Company?
We Practice What We Preach to Deliver the Best Openbots RPA Services.
WE EXCEL IN OUR INDUSTRY SO THAT YOU CAN GET IN YOURS.
See Some of The Industries We Have Vast Experience Working in As a Full-service Marketing Agency.

Utilities

Publishing

Retail & Ecommerce

Logistics & Distribution

Travel & Tourism

Automotive

Healthcare

Communication Services

Financial Services

Support

Education

Media & Entertainment
Why Choose Zenesys?
We Are a Leading Openbot Development Company Committed to Your Business Growth
Inspired by technology innovation, we started Zenesys in 2011 with the vision to establish association with end clients and partner with tech companies that need sound technical knowledge to overcome challenges.

11 +
YEARS OF DEVELOPING TECH SOLUTIONS

25 +
COUNTRIES WITH HAPPY CUSTOMERS

300 +
OUR PROJECTS SUCCESSFULLY DELIVERED

120 +
PROFESSIONAL CERTIFIED DEVELOPERS
Client Testimonials
What Clients Say About Zenesys
Hear from some of our client's words to know how the Zenesys team has helped their businesses reach new milestones and accelerate their success journey.
Related Blog
Explore Our Blogs
To make you updated regarding the latest technologies and current trends in Software development services, don't forget to read our in-depth and knowledge-rich blogs.
FAQ - Frequently Asked Questions
Learn More About RPA Openbots!
Some of the commonly asked FAQs are mentioned below to clarify your doubts and give you an in-depth and profound knowledge of the OpenBots RPA Platform and tools.
An enterprise intelligent automation platform is called OpenBots, which is used to create and manage digital bots, link systems, documents, websites. Etc. OpenBots RPA platform helps in building and scaling the process by utilizing RPA automation.
Let's explore some of the advantages of OpenBots.
It can help you build unlimited Automations with zero bot licensing fees. 
Create powerful and scalable workflows. 
Allow the lowest total cost of ownership (TCO) of RPA in the marketplace. 
With certified implementation partners, it can help to augment capabilities
OpenBots products are as follows-
OpenBots Discovery
OpenBots documents
OpenBots server 
OpenBots Studio
The core RPA software from OpenBots is entirely free and open-source. OpenBots open core software includes OpenBots Studio for building RPA Bots as well as OpenBots Server, which is a robust tool for hosting, orchestrating, and scheduling multiple process automation in an enterprise.
OpenBots Studio, a tool for creating RPA bots, and OpenBots Server are both parts of the OpenBots open core software. Additionally, it contains a SAAS-based OpenBots discovery tool that is made to help business analysts and other users evaluate, monitor, and control enterprise automation.