Automate And Optimize Your Business Processes With Our RPA Development Services
We Identify Yours Goals, Plan Your Strategy, And Deliver Remarkable RPA Solutions
Zenesys offers end-to-end robotic process automation solutions to all businesses across the globe. We leverage popular RPA tools to streamline business operations, improve cost efficiency, minimize errors, timesaving and achieve tangible business outcomes that help boost their RI to a great extent
We are a one stop company for all your RPA solutions. We have skilled and talented developers who are there to solve even the most stringent glitches.
Our Robotic Process Automation Services
Propel Your Business Growth With Our Reliable RPA Services
Zenesys provide modern-age Robotic Process Automation development services to build custom-tailored solutions that help your business ahead of the competition. RPA is the fastest-growing enterprise software in the industry. Zenesys will help you to accelerate your digital transformation with our industry experts.

Robotic process automation services offered by the Zenesys team enable your brand to stand in the digital landscape and provide you with modernized capabilities.

Our RPA consulting services help businesses choose the right RPA tools and automation PoCs with an automation plan to facilitate business productivity. We guarantee comprehensive handholding with our clients, from recognizing the automation process to implementing and selecting the right tool.
Our tried-and-true Center of Excellence supports RPA consulting services to assist organizations in validating use cases, outlining strategies for effectively implementing RPA-based solutions, and gaining the most value possible from the technology.

Our robotics process automation software solution developers consider everything from determining the right tools to monetary challenges. We offer tools that automate repetitious tasks and lessen human intervention to offer the highest level of accuracy. We will accompany you and offer our support at every step.
When you continue to operate your business using antiquated methods and equipment, you stand to lose a lot of business. To create intelligent processes, you need intelligent solutions and personalized RPA bots. As a leader in robotic process automation development solutions, we provide startups and established businesses with specialized automation systems.

Repeated tasks consume several hours of effort each day. They are tedious and prone to errors. Our robotic desktop automation services can help you automate and streamline your company's operations and procedures so that your team can produce meaningful results quickly and efficiently.
With our robotics desktop automation services will help you quickly build tasks flawlessly. Zenesys is always on its toes to resolve all your problems with our innovative approach.

Our USA-based custom robotic process automation solutions reduce the number and complexity of administrative activities. We ensure our RPA solutions are the ideal match for all- startups and businesses as we understand that your business is unique and has needs.
We support flexible design, development, and test processes since it gives our projects a dependable framework. This enables us to tailor our work and provide our clients with the automation solutions they want.

RPA platform and solutions are integrated into specialized procedures, business workflows or applications. The skilled RPA developers at Zenesys can incorporate your current business systems with RPA applications that suit your needs and align with the best solutions available in the market.
To export data to cloud-based and on-premises databases, enterprise resource planning (ERP) systems, customer relationship management (CRM) platforms, or content management systems (CMS) through RESTful APIs, we integrate RPA solutions into your business operations and key software systems.

Get prompt assistance and upkeep from a seasoned staff to keep your application operating efficiently. Users benefit from regular upgrades, maintenance, and support. Our development staff is available 24/7 to meet your support and maintenance needs.
Consider RPA as a performance-enhancing virtual assistant for your business. You can count on Zenesys for excellent service and upkeep. Our goal is to ensure that your BOTs operate consistently and at their best capacity.
Our Expertise
Robotic Process Automation Technologies That We Focus on
Some of the incredible RPA tools available in the automation landscape can help automate repetitive and time-consuming tasks by eliminating the possibility of error occurrence. Here are the technologies we master in concluding RPA development.
Automation Anywhere

Automation Anywhere RPA tool can help organizations automate their business processes with intelligent solutions by eliminating human involvement.
BluePrism

Blueprism RPA tool has the capability to automate repetitive tasks and provide organizations with an intuitively secure, agile & intelligent digital workforce.
UiPath

With UiPath Robotic Process automation, you can reinvent your workplace and transform your repetitive and monotonous tasks into fully automated processes.
Power Automation

Microsoft's cloud-based software has the potential to build, manage, and customize UI flows scripts with powerful automation to streamline tedious workflows.
OpenBot

It is open-source RPA Software with zero bots licensing and helps enterprises reach exponential growth and profitably scale the RTA programs to empower them.
Have a Robotic Process Automation Development Project in Mind?
Optimize Your Business Processes and Accelerate Your Success Rate with Our RPA Development Services.
Our RPA Development Process
How It Works !
To make powerful RPA solutions, it needs to have a dynamically proven and intuitive development process that incredibly aligns with your business objectives.
1

Requirement Assessment

Access project requirements
Evaluate the client's expectations
Check whether automation can be done or not

2

Solution Discovery Phase

Measure the project complexity
Define a process strategy Roadmap
Craft a final full-scale proposal

3

Design & Development

Map processes
Define intervention models
Create automation architecture
Bot onboarding

4

Testing & Quality Assurance

Develop test cases
Compliance & security testing
Pre-go live testing

5

Deployment & Maintenance

Deploy Robotic Process Automation
Failure & disaster recovery
Go Live support
Update with version controlling
Our RPA Services Timeframe
Based on Innovation And Authentic Technology
After looking at our Robotic Process Automation development timeframe, the process of creating website may seem more easy. Regardless of the size of your project, it's essential to make a timeframe of stages and goals to bring the best outcomes within the shortest time.
Requirement Gather (depend on project size): Min 2-3 Days

Project Design - Approx.: 2-3 Weeks

Development(RPA)- avg.: 1-2 Weeks
Testing: 2 Days

Maintenance: Depend on clients requirement
We Excel in Our Industry so that You can Get in Yours.
See Some of the Industries We Have Vast Experience Working in As a Full-service Marketing Agency.

Utilities

Publishing

Retail & Ecommerce

Logistics & Distribution

Travel & Tourism

Automotive

Healthcare

Communication Services

Financial Services

Support

Education

Media & Entertainment
Zenesys Success Stories
Zenesys Has Done Projects For Various Clients in a Variety of Industries With Impressive Results.
Have a look at our RPA case study. We understand the core of the problem that has been faced by your business and provide you with the accurate solution to it.

11 +
YEARS OF DEVELOPING TECH SOLUTIONS

25 +
COUNTRIES WITH HAPPY CUSTOMERS

300 +
OUR PROJECTS SUCCESSFULLY DELIVERED

120 +
PROFESSIONAL CERTIFIED DEVELOPERS
Awards & Achievements
Our Technology Partners & Certifications
We are blessed with a team that is dedicated to achieving the impossible every time they are put into a challenge. Our dedication and innovative thought process has decorated our organization with these prestigious awards and achievements.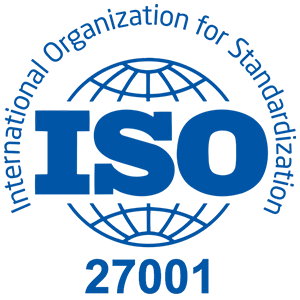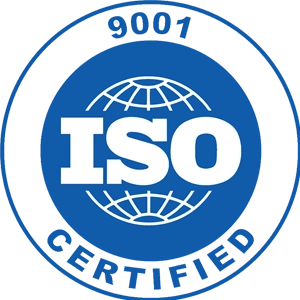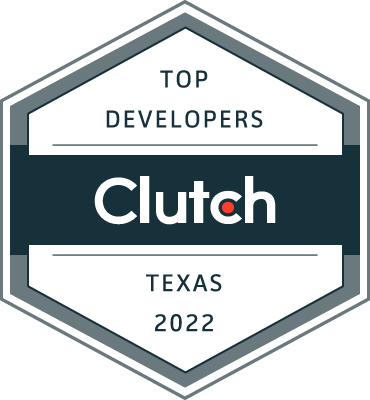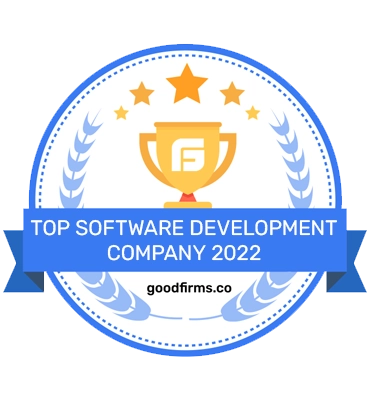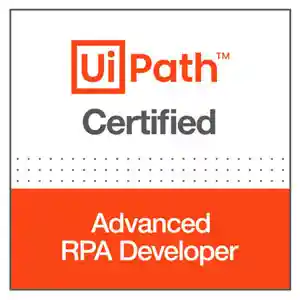 Client Testimonials
What Clients Say About Zenesys
Hear from some of our client's words to know how the Zenesys team has helped their businesses reach new milestones and accelerate their success journey.
Related Blog
Explore Our Blogs
To make you updated regarding the latest technologies and current trends in Software development services, don't forget to read our in-depth and knowledge-rich blogs.
FAQ - Frequently Asked Questions
Know More About RPA Development
To clear your doubts and let you know an in-depth and profound knowledge of the RPA development, some of the commonly asked FAQs are mentioned below.
Businesses can use Robotic Process Automation (RPA) to automate procedures and tasks that employees have to perform. This system is adaptable to various applications, platforms, and organizational units.
With RPA services, your business can take numerous advantages as well as automate laborious, repetitive, and rule-based procedures.
Customer service
Invoice processing
Sales orders
Payroll
Price comparison
Storing customer information
Processing HR information
Processing fast refunds
Recruitment
Retrieve data in multiple formats
Robotic process automation (RPA) is a software Robotics that makes it simple to create, use, and manage software robots that mimic human interactions with digital devices and software.
Workflows are streamlined through robotic process automation, which helps firms become more lucrative, adaptable, and responsive. Removing tedious workday chores also boosts employee satisfaction, engagement, and productivity.
RPA technology can assist you throughout the automation process, from identifying great automation opportunities to quickly developing high-performing robots to supervising hundreds of automated activities. Robotic process automation (RPA) software bots can interact with any application or system in the same way that people do, with the exception that RPA bots can work continuously, nonstop, far more quickly, and with 100% accuracy and reliability.
Seven unparalleled advantages of RPA let you know why you should use RPA development in your business
Enhanced productivity
Accuracy with reliable consistency
Intuitive data security
Seamless customer service experience
Improved Analytics
Top-notch efficiency
Increased ROI