Accelerate Your Business Growth by Harnessing RPA Blue Prism Solutions
Leverage Our Blue Prism Development Services That Ensure RPA Scalability and Incremental Productivity
Zenesys is one of the top-rated RPA Blue Prism development company escalating the digital growth of your business IT infrastructure. We have well-versed expertise in leveraging the Blue Prism RPA tools to revolutionize your existing processes to empower your workforce. 
Hire our RPA Blue Prism Developer who is competent in assisting you in unleashing the advantage of software potential and helping you in eliminating repetitive, cumbersome tasks by automating the entire process.
Blue Prism Development Services
Translate Your Vision into Action with Our Blue Prism Development Services
Zenesys offers intuitive Blue Prism RPA development services to empower your business growth with unmatched accuracy, agility & speed.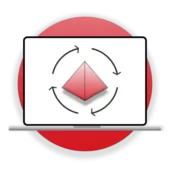 Zenesys automation life cycle management helps manage, scale, and optimize automation work processes in accordance with your business needs. Our Blue Prism development team leverages Process Modeller to craft process definition documents & create an automation pipeline utilizing assessment tools.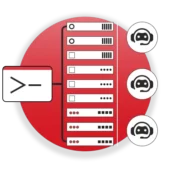 We build RPA Blue Prism solutions to streamline your business processes by deploying smart automation with our cloud & on-premise deployments services. We also provide custom RPA development services to cater to your specific needs with intelligent automation solutions.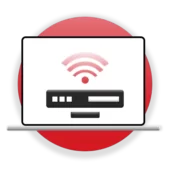 Our operational Blue Prism development services drive smart digital transformation by providing in-depth analytics and assisting you with performance monitoring. Our RPA Blue Prism developer team provides automation & maintenance support to enhance your user experience.
Blue Prism RPA Benefits
Have a Quick Glance at Our Blue Prism Automation Services Benefits
Blue Prism RPA offers innumerable benefits to provide turnkey RPA Blue Prism automation solutions tailored to business demands.
Effective Digital Workflow


Blue prism has an attractive digital workflow as it is connected to technologies such as AI, MI, and sentiment analysis that help an organization's operations streamline & agile. 
Enhanced Productivity


With smart automation, your complex business processes can be automated, enabling your workforce to work on value-intensive tasks and boost overall productivity.   
Easy-to-use Software


Blue prism user interface (UI) supports a magnitude of languages along with works well with third-party tools to provide unparalleled streamlining of business processes. 
Secure System


Blue Prism provides multiple levels of high-end security along with storing and securing authorization credentials within the platform by integrating with applications.
Scalability


It can provide you with the extensive benefits of scalability as you can choose your application whether to run on Amazon Web Services or Microsoft Azure, or on-premises. 
Process Configuration


The Blue Prism RPA configuration process allows incredible maintenance of the product performance and physical attributes along with optional requirements.
Want to Drive Your ROI With Blue Prism RPA Consulting Services?
Let's Build Something Stunning Together Using Our Top-notch Blue Prism Automation Services.
RPA Blue Prism Development Process
Explore The Process
Zenesys has a massive pool of RPA Blue Prism developer proficient in Blue Prism RPA Consulting Services to help with enhanced features, functionalities, and faster navigation.
1

Deployment & Maintenance

Deploy BluePrsim Automation
Failure & disaster recovery
Go-live support
Update with version controlling

2

Design & Development

Map processes
Define intervention models
Create automation architecture
Bot onboarding

3

Requirement Assessment

Access project requirements
Evaluate the client's expectations
Check whether automation can be done or not

4

Solution Discovery Phase

Measure the project complexity
Define a process strategy Roadmap
Craft a final full-scale proposal

5

Testing & Quality Assurance

Develop test cases
Compliance & security testing
Pre-go live testing
OUR HIRING MODEL
Hire Dedicated Rpa Blue Prism Developers to Scale Up Your Business
Which hiring model suits my business needs? You are not alone. It's a common question that strikes often. Look at the hiring models below to know which best suits your business.
TIME & MATERIAL
MODEL
It is a model in which you only have to make payments for the time and resources utilized on your project. Sounds good? Hire a Flutter App developer from Zenesys Today.
FIXED PRICE
MODEL
It is a kind of fixed model that ensures you pay a fixed budget for your project, irrespective of the expenses, time, and resources. It is suitable for small & medium projects.
DEDICATED TEAM
MODEL
It is a model emphasizing long-term collaboration in which a business will get a dedicated team for its project. It is well suited for continuous, scalable projects.
WE EXCEL IN OUR INDUSTRY SO THAT YOU CAN GET IN YOURS.
See Some of The Industries We Have Vast Experience Working in As a Full-service Marketing Agency.

Utilities

Publishing

Retail & Ecommerce

Logistics & Distribution

Travel & Tourism

Automotive

Healthcare

Communication Services

Financial Services

Support

Education

Media & Entertainment
Why Choose Zenesys?
Top-notch Blue Prism RPA Consulting Service Provider in USA
Zenesys is one of the leading RPA Blue Prism solutions provider company which follows agile technologies and current trends to help your business thrive in the digital space.

11 +
YEARS OF DEVELOPING TECH SOLUTIONS

25 +
COUNTRIES WITH HAPPY CUSTOMERS

300 +
OUR PROJECTS SUCCESSFULLY DELIVERED

120 +
PROFESSIONAL CERTIFIED DEVELOPERS
Client Testimonials
What Clients Say About Zenesys
Hear from some of our client's words to know how the Zenesys team has helped their businesses reach new milestones and accelerate their success journey.
Related Blog
Explore Our Blogs
To make you updated regarding the latest technologies and current trends in Software development services, don't forget to read our in-depth and knowledge-rich blogs.
FAQ - Frequently Asked Questions
Learn More About RPA Blue Prism Automation Service!
Some of the commonly asked FAQs are mentioned below to clarify your doubts and let you know an in-depth and profound knowledge of RPA Blue Prism Development Service.  
Blue Prism is an RPA tool for enterprises that use substantial customization to automate complex, end-to-end processes and has the capacity to power a virtual workforce with software robots. This helps organizations in automating business processes quickly and economically.
This tool leverages the Java programming language and features drag-and-drop functionalities for the visual designer. The RPA tool Blue Prism is designed to optimize your employees' work by streamlining, automating, and integrating the technology and processes to process large amounts of data quickly.
The top three reasons you may utilize Blue prism RPA automation.
If you need to turn time-consuming and repetitive procedures into the simplest ones by harnessing automation.
If your business wants to minimize operating expenses while retaining high standards and productivity.
In case, you may replicate tedious data-oriented jobs, freeing up staff members to concentrate on higher-value work.
In Blue Prism, you start by designing the components of the application you intend to use first, creating reusable objects that interact with the system in a user-like manner. Then, processes can be added on top of this library of reusable objects, which links them with business rules to create flexible, maintainable processes.
In case you need professional help, you can speak with our RPA developer Blue Prism specialists; they can help you comprehend your project's needs and develop the perfect solution.