Build Full-stack, Robust & Intuitive Applications With Xamarin App Development Services
Revamp Your Business Processes into Digitally Transformed Solutions with Zenesys
Zenesys is a top-rank Xamarin Mobile application development company that offers fully functional and appealing Android, iOS, Native, and Windows apps by leveraging native user interfaces. In addition, we incorporate agile processes and top-notch coding practices to develop cutting-edge applications with a seamless user experience.
Are you hunting to looking for a world-class Xamarin app development company? Then, you have reached the right place! Zenesys have a skilled team of Xamarin developers who can help you deliver a high-performing, flexible and future-ready application leveraging Xamarin Framework with API access & native UI.
Top Xamarin App Development Services
Full-stack of Intuitive, Powerful, & Dynamic Xamarin App Development Services
Zenesys offers top-of-the-line Xamarin app development services that help you stand out in the competitive marketplace.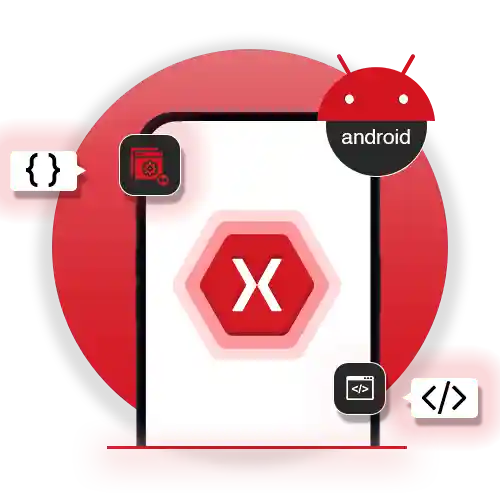 Zenesys is the best Xamarin app development company that develops native Android apps with fully-functional UI and high-end performance. Our app development team have years of experience in offering seamless services that offer the best user experience and 24/7 support to our clients.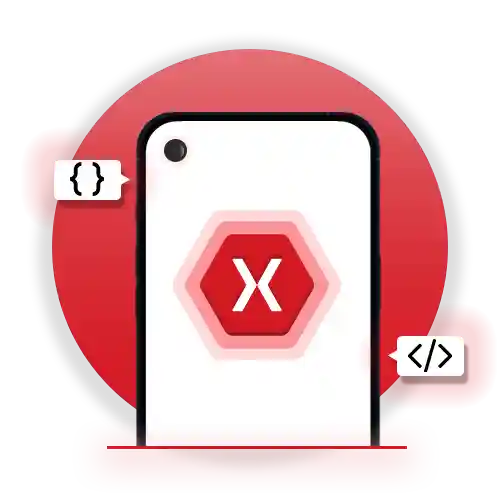 Are you looking for xamarin development services? We provide an uncompromised iOS user experience by incorporating the advantage of Objective-C and Xcode for creating iOS apps, Apple watches, Apple TV, etc. We have experienced development team well-versed in developing feature-rice app.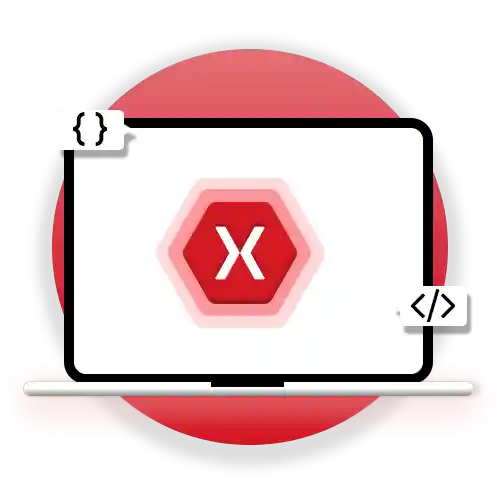 We build cost-effective and feature-rich UI with a C# code base harnessing cross-platform app development Xamarin technology for Universal Windows Platform (UWP) apps. We have an experienced development team having years of experience in developing leading apps in the marketplace.
Cross Platform App Development Xamarin Benefits
Have a Quick Glance at Xamarin App Development Benefits
Xamarin is the best Cross-platform tool for developing robust and high-performing apps to help your business eclipse the competition.
Fast Development Cycle


The most intuitive benefit of Xamarin is that it has 90% reusable code and is based on C# and .NET libraries. So, while developing the app, developers can accelerate the development cycle pays as they could use the reusable code.
Intuitive User Experience


Xamarin development enables C# coding & considered the best Cross-platform application development tool, which can enhance the feel & look of the mobile app to attract more customers.
Hardware Compatibility


Xamarin offers a wide range of APIs and plug-ins that allow developers for native-level interaction without any hardware compatibility issues so that they develop the most eye-pleasing and fully-loaded functional app.
Cost Effective


As Xamarin development framework, utilize a single technology stack with reusable code. Therefore, the time required to develop is significantly minimized and only requires a single team to work, eliminating the additional expenses.
Single Technology Stack


Xamarin application development services only utilizes C# as the single language in their technology stack. Therefore, it can help create a magnitude of solutions without switching the environment, and hence your app can be completed in less time & cost.
Easy Maintenance


As this Framework allows reusable code, it can be easy to create applications with Xamarin along with easy maintenance. Also, it has a large community; therefore, it provides a lot of support to resolve the issues.  
Want a Visually Appealing Custom Xamarin Mobile Application?
Build Scalable Apps with Xamarin Mobile Application Development Company.
Our Cross Platform App Development Xamarin Process
How it Works!
Zenesys, a Xamarin cross-platform mobile application development company, follows a time-tested and result-driven development process based on your business needs.
1

Requirement Analysis

Access your project needs
Understand your business goals
Strategize a solution
Devise a roadmap

2

UX/UI Design

Define the app User experience
Create prototypes
General design layouts
Proper UX design

3

Development

Define technology stack
Write code
Develop an app
Add new features

4

Testing & QA

Extensive testing
Eliminate bugs & anomalies
Optimization of app

5

Launching & Maintenance

Launch the app
Constant monitoring
Client feedback
Debugging
Track the performance
Result optimization
OUR HIRING MODEL
Hire Dedicated Xamarin Mobile Application Developers to Remove Manual Operations
Which hiring model suits my business needs? You are not alone. It's a common question that strikes often. Look at the hiring models below to know which best suits your business. Which hiring model suits my business needs? You are not alone. It's a common question that strikes often. Look at the hiring models below to know which best suits your business.
Time & Material
Model
It is a model in which you only have to make payments for the time and resources utilized on your project. Sounds good? Hire a Xamarin App developer from Zenesys Today.
Fixed Price
Model
It is a kind of fixed model that ensures you pay a fixed budget for your project, irrespective of the expenses, time, and resources. It is suitable for small & medium projects.
Dedicated Team
Model
It is a model emphasizing long-term collaboration in which a business will get a dedicated team for its project. It is well suited for continuous, scalable projects.
WE EXCEL IN OUR INDUSTRY SO THAT YOU CAN GET IN YOURS.
See Some of the Industries We Have Vast Experience Working in As a Full-service Marketing Agency.

Utilities

Publishing

Retail & Ecommerce

Logistics & Distribution

Travel & Tourism

Automotive

Healthcare

Communication Services

Financial Services

Support

Education

Media & Entertainment
Why Choose Zenesys?
We Offer All Types of Xamarin Development Services That You Can Rely On
Zenesys is one of the leading Xamarin development company which follows agile technologies and current trends to help your business thrive in the digital space.

11 +
YEARS OF DEVELOPING TECH SOLUTIONS

25 +
COUNTRIES WITH HAPPY CUSTOMERS

300 +
OUR PROJECTS SUCCESSFULLY DELIVERED

120 +
PROFESSIONAL CERTIFIED DEVELOPERS
Client Testimonials
What Clients Say About Zenesys
Hear from some of our client's words to know how the Zenesys team has helped their businesses reach new milestones and accelerate their success journey.
Related Blog
Explore Our Blogs
To make you updated regarding the latest technologies and current trends in Software development services, don't forget to read our in-depth and knowledge-rich blogs.
FAQ - Frequently Asked Questions
Learn More About Xamarin Application Development!
Some of the commonly asked FAQs are mentioned below to clarify your doubts and give you an in-depth and profound knowledge of Xamarin development.  
Yes, we make sure that your mobile app project retains its true ownership rights after it is released. Additionally, Our Xamarin app development services guarantee that user trust and device integrity are safeguarded by incorporating wide security measures.
We make certain that the applications created by our team are safe enough to withstand any phishing or reverse engineering attempts. We encrypt the source code to guard against various attacks on your application. To detect vulnerabilities, we also perform a thorough QA and security check.
Some fundamental and essential issues, such as features, functionality, design, technology, etc., must be covered when developing mobile applications. However, estimating the entire amount of improvement involves a thorough examination of numerous variables and characteristics.
The cost depends on the following factors
App features
Backend development
API integration & complexities
Animations & high-level Functionalities
Market size
Language localization etc.
All of the factors impact the Xamarin development cost. If you want to know the exact cost, please get in contact with our professionals.
Zenesys, the top Xamarin development company in India, creates the most excellent cross-platform mobile apps utilizing C#, Visual Studio, Xamarin forms, and frameworks. Our team of committed mobile app developers implemented Xamarin technologies to help your goals achieve tremendous success.
Our Xamarin development services optimize your apps at each design and development stage to give your end users the highest value and best usability possible. Xamarin apps designed by Zenesys are Future Ready, allowing users to stay one step ahead of the competition. Our team can leverage the code reusability benefit of Xamarin, which can minimize development time and cost performance.