Build Feature-rich, Robust Online Storefronts Leveraging NopCommerce Development
We Have a Team That Helps Your Business Grow by Leveraging Our Nopcommerce CMS Services
Zenesys is a trusted NopCommerce development company specializing in developing best-in-class and customizable virtual storefronts, utilizing attractive theme designs, interactive UIs, module development, and theme integration.
Looking to hire NopCommerce developers for your next project? Contact the Zenesys team, who can unequivocally develop start-of-art custom NopCommerce development services aligned with your business needs.
Our Nopcommerce Development Services
Unleash the Potential of Nopcommerce Development Services
With years of profound experience building a fully-functional web application, we can effectively help you develop scalable, robust, and secure NopCommerce solutions.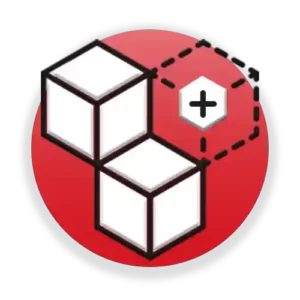 From tailor-made modules to theme integration to bespoke customization to payment gateway configuration to SSL configuration, Zenesys NopCommerce development services deliver all the result-driven solutions.  Our developers make sure to offer top-notch services as per your business.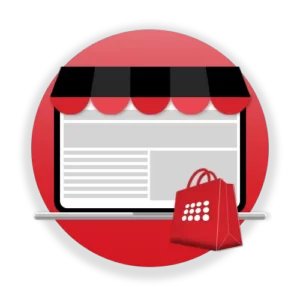 Don't you think it is great to have a responsive and unique e-commerce storefront with advanced functionalities? We at Zenesys offer NopCommerce CMS development services to build a storefront that your users completely fall in love with and your customers attract towards your business.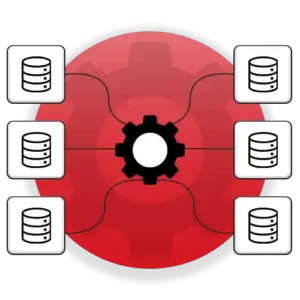 Do you want to showcase the intuitive functionalities of an e-commerce web application? Our NopCommerce CMS website development team offers seamless integration with ERM, CRM, accounting, shipping & third-party APIs to offer your business the requisite solutions as per the requirement.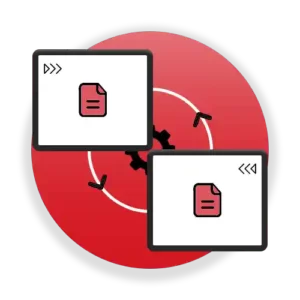 Unleash the endless possibilities and enable next-generation advanced technology with NopCommerce website development services with Zenesys development team. We help you with successful website migration to let your website stay up to date with minimum downtime and with no data loss.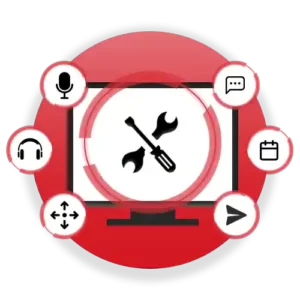 Zenesys provides customizable and unwavering maintenance & support services to align with your business needs. Our development ensures store upgradation, additional support, and scalability services with regular updating. We offer dedicated support to our clients with a guaranteed response within 24 hours.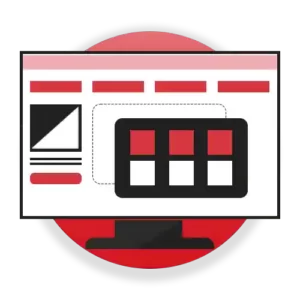 At Zenesys, our development team provides attractive and scalable NopCommerce website theme design and comprehensive development solutions to our clients. Get a fully-featured and attractive business storefront to lure your customers with unmatched experience offered by our team.
NopCommerce CMS Website Benefits
How Nopcommerce CMS Website Development Is Beneficial for Your Business
NopCommerce website offers powerful tools giving you the power to build robust, elegant, and scalable web applications.
Multi-store Support


The interface is simple and easy, allowing developers and content editors to edit and manage content efficiently, helping websites to thrive in the digital landscape.
Structure & Customization


Well-layered architecture with plugins offers you unwavering functionalities like adding custom-made layouts and new elements incorporated into the application. The customized option helps to build a website according to your needs. 
High-level Security


One of the important concerns that always pop up when it comes to making a business website is whether it is secure or not. But thanks to NopCommerce support which can prevent hackers from theft your customer data.
Integrated SEO Tools


NopCommerce development supports SEO by offering setting up SEO settings such as meta titles, meta keywords, and meta descriptions. Even if you want to add dynamic content, you can harness Nop smart SEO plugin.
User-friendly Platform


Don't you think managing an e-commerce platform is a cumbersome task? But with our NopCommerce website design services, you easily manage your website in a super friendly way. 
Highly Cost-effective


One of the important concerns that always pop up when it comes to making a business website is whether it is secure or not. But thanks to NopCommerce support which can prevent hackers from theft your customer data.
Jump Start Your Next NopCommerce Website Development Project
Get Sustainable E-commerce Business Solutions with Nopcommerce Development Company.
Our NopCommerce Website Development Process
Explore The Process
Zenesys NopCommerce website development  process is an easy-to-follow guide that helps avoid pitfalls and offers an incredible project execution to meet your business needs efficiently.
1

Analysis & Design

Use cases
Analyze requirements, URL formats, & NopCommerce CMS modules
Wireframing
The design structure of the website

2

Development

Develop page templates
Create custom document types
Implementation of customization options
Security settings for live site & editors
Event log analysis
UI personalization

3

Requirement

Know your website requirements
Understand your customer's needs
Devise a detailed website roadmap

4

Testing & Deployment

Functional testing
Site validation
Load testing
Deployment & post-deployment actions
Website maintenance

5

Website Evaluation

Goal completion
Client satisfaction
Response time appropriate
Further improvements/ new features requirement
OUR HIRING MODEL
Hire Dedicated Nopcommerce Developers
Which hiring model suits my business needs? You are not alone. It's a common question that strikes often. Look at the hiring models below to know which best suits your business.
Time & Material
Models
It is a model in which you only have to make payments for the time and resources utilized on your project. Sounds good? Hire a NopCommerce developer from Zenesys Today. 
Fixed Price
Model
It is a kind of fixed model that ensures you pay a fixed budget for your project, irrespective of the expenses, time, and resources. It is suitable for small & medium projects.
Dedicated Team
Model
It is a model emphasizing long-term collaboration in which a business will get a dedicated team for its project. It is well suited for continuous, scalable projects.
We Excel in Our Industry so That You Can Get in Yours.
See Some of The Industries We Have Vast Experience Working in as a Full-service Marketing Agency.

Utilities

Publishing

Retail & Ecommerce

Logistics & Distribution

Travel & Tourism

Automotive

Healthcare

Communication Services

Financial Services

Support

Education

Media & Entertainment
Why Choose Zenesys?
We Offer Nopcommerce Development Services That You Can Rely on
Zenesys is one of the leading  NopCommerce development company which follows agile technologies and current trends to help your business thrive in the digital space.

11 +
YEARS OF DEVELOPING TECH SOLUTIONS

25 +
COUNTRIES WITH HAPPY CUSTOMERS

300 +
OUR PROJECTS SUCCESSFULLY DELIVERED

120 +
PROFESSIONAL CERTIFIED DEVELOPERS
Client Testimonials
What Clients Say About Zenesys
Hear from some of our client's words to know how the Zenesys team has helped their businesses reach new milestones and accelerate their success journey.
Related Blog
Explore Our Blogs
To make you updated regarding the latest technologies and current trends in Software development services, don't forget to read our in-depth and knowledge-rich blogs.
FAQ - Frequently Asked Questions
Know More About Nopcommerce Website Design and Development
Some of the commonly asked FAQs are mentioned below to clarify your doubts and give you an in-depth and profound knowledge of the NopCommerce website development.
Nopcommerce CMS has the unwavering capability and intuitive features to help your business build a splendid virtual storefront.
Here are some of the outstanding functionalities of NopCommerce that draw your attention-
Multi-store
Seamless payment methods
Secure checkout
Multi-vendor
Exceptional shipping features
Tax features
Customization
Product configuration
Order management
User management
Product search & filtering
Many diverse benefits are offered by NopCommerce development. Some of them are as follows-
No monthly fee as it is an open-source platform. 
It offers 15,000+ integrations themes, language packs & plugins. 
It has 250,000+ community members worldwide
3,000,000+ downloads
Multi-language support
Security compliance (PSI/DSS)
It entirely depends on your business requirements, the additional functionalities, and the intuitive services you want for your Ecommerce store. The higher the features you want to add, the higher is the cost. However, the overall cost can be calculated depending upon the essential features, including the theme, plugins, extensions, third-party integrations, payment gateway, etc., you need for your NopCommerce CMS storefront.
Don't know how to calculate the NopCommerce CMS services cost? Don't worry! For exact estimated cost, you can get in touch with our experienced team; they will help you calculate the cost of your project after understanding your business needs.