Get Remarkable User Experience With UI/UX Development Services
Achieve Your Business Goals By Connecting With a Innovation UI/UX Development Company
Zenesys is a creative UI/UX development company that offers a captivating user experience by harnessing the power of technology, personalization & creativity. Our knack of experience and knowledge in designing and UX research will help your business with eye-grabbing visual solutions that transform your potential visitor into buyers. 
Seeking creative and professional UI/UX developer? We have a team of skilled developers and designers who provide innovative strategic solutions with impressive UI/UX designs to establish a profound brand name for a business.
Our UI/UX Development Services
Leverage Our UI/UX Design And Development Services For The Project's Edsired Outcomes
Zenesys offers creative UI/UX design services following cutting-edge industry standards and design guidelines to create an aesthetically pleasing and appealing design. 

A landing page design plays a major role in influencing customer decisions about your products and services. We are a cutting-edge UI/UX development business that is focused on generating high-converting, aesthetically pleasing landing page designs to increase traffic & conversions.

With the help of our expertly crafted photos, illustrative graphics, and persuasive content, our UX/UI design solutions enable businesses to see how their brand will outperform the competition. At Zenesys, we provide a wide range of graphic design services to highlight your company's offerings in accordance with the necessary budget and timeline.

Zenesys offers leading mobile app design services. Our experienced developers develop an excellent mobile app with an easy-to-use interface that will be loved by your customers, letting them switch between screens easier. Employ our developers to create unique Android, iOS, and cross-platform application designs that increase user interaction.

A landing page design plays a major role in influencing customer decisions about your products and services. We are a cutting-edge UI/UX development business that is focused on generating high-converting, aesthetically pleasing landing page designs to increase traffic & conversions.

Our team of professionals is knowledgeable in both technical and creative website optimization services. We ensure that your brand may encompass more traffic, quick loading speed, greater ranking on the top pages of SERPs, and high conversion rates.

Our testing team has years of experience testing products in the marketplace to determine their acceptance. In addition, we offer our clients various testing options such as usability testing, namely compatibility, crowd, & screen resolution testing, to ensure your app is good to launch.
Our User Interface Development Technology Stack
Crafting Intuitive Designs For Your Business
Our technology stack comprises frameworks, front-end tools, programming languages, and databases to provide the best UI/UX design and development services.
HTML5

It is a standard markup language that helps structure and display World Wide Web content. 
CSS 3

It's a style sheet language including styling features that helps raise web presentation capabilities. 
JavaScript

It is a programming language to build interactive web content like browsers and applications. 
jQuery

It is a fast, feature-rich, and open-source JavaScript library for building responsive websites and apps.
Bootstrap

It is a powerful and popular CSS framework for creating responsive sites and web applications. 
Angular.JS

It is a JavaScript-based front-end framework for developing single-page applications (SPAs). 
SASS

It's a preprocessor scripting language allowing crafting style sheets faster & is compatible with CSS versions. 
Vue.js

It is the front and JavaScript progressive framework for developing rich user interfaces & SPAs. 
React.JS

It is an open-source, front-end JavaScript library to develop interactive UIs based on UI components.
Want an Appealing User Experience With UI/UX Design And Development?
Our UI/UX Design and Development Services Can Transform Your Business.
Our UI/UX Development Process
How It Works!
With a dynamically proven and tested development process, Zenesys, a trusted UI/UX development company can help your business thrive in the technological ecosystem.
1

Planning & Research

Understand client requirements
Analyse competitors
Draw blueprints
Share with clients & get feedback

2

Wireframing & Prototypes

Sketch Wireframes
Interactive prototypes
High-fidelity wireframes
Quick mockups

3

Designing

Layout finalization
Turn prototype into theme & styles
Devise design specifications
Visual design & interactions

4

Implementation

Incorporate the parts into a project
Integration of features
Implement backend functionalities
User interface linking

5

Testing

Building test scenarios
Usability plan
Retrospective probing
Site Analytics
A/B testing
User feedbacks
WE EXCEL IN OUR INDUSTRY SO THAT YOU CAN GET IN YOURS.
See Some of the Industries We Have Vast Experience Working in As a Full-Service Marketing Agency.

Utilities

Publishing

Retail & Ecommerce

Logistics & Distribution

Travel & Tourism

Automotive

Healthcare

Communication Services

Financial Services

Support

Education

Media & Entertainment
Zenesys Success Stories
Zenesys Has Done Projects For Various Clients in a Variety Of Industries With Impressive Results.
We understand your business and business sentiments, and that proliferates us to craft a solution tailored to your needs. Here are some of the case studies that were unique in their problem nature with the solution and approach that we choose to execute for their growth.

11 +
YEARS OF DEVELOPING TECH SOLUTIONS

25 +
COUNTRIES WITH HAPPY CUSTOMERS

300 +
OUR PROJECTS SUCCESSFULLY DELIVERED

120 +
PROFESSIONAL CERTIFIED DEVELOPERS
Awards & Achievements
Our Technology Partners & Certifications
We are blessed with a team that is dedicated to achieving the impossible every time they are put into a challenge. Our dedication and innovative thought process has decorated our organization with these prestigious awards and achievements.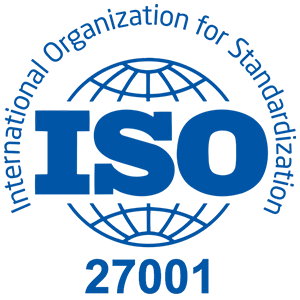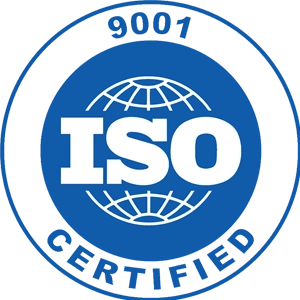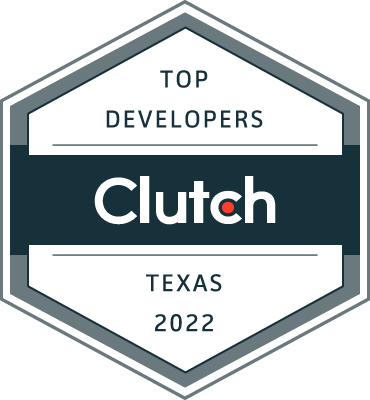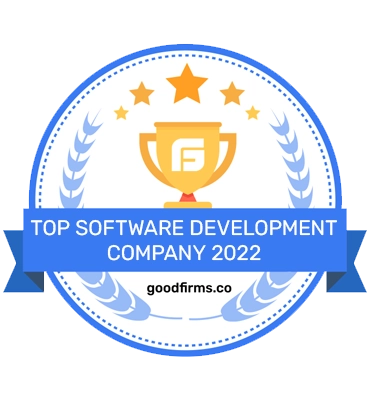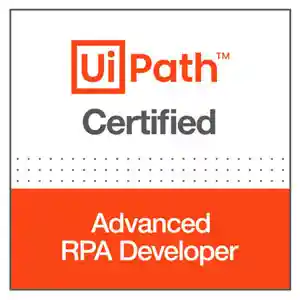 Client Testimonials
What Clients Say About Zenesys
Hear from some of our client's words to know how the Zenesys team has helped their businesses reach new milestones and accelerate their success journey.
Related Blog
Explore Our Blogs
To make you updated regarding the latest technologies and current trends in Software development services, don't forget to read our in-depth and knowledge-rich blogs.
FAQ - Frequently Asked Questions
Know More About UI UX Design And Development!
Some of the commonly asked FAQs are mentioned below to clear your doubts and give you an in-depth and profound knowledge of ui ux design and development.
The cost depends on multiple factors, including
The profound scope and scale of your project
Nature of your project, whether you want to revamp your existing design or a new website from scratch.
Platform usage includes Mobile, Web, Kiosk, and TV.
Selection of Technology includes Bootstrap, JavaScript, Saas, React.JS, CSS 3, etc
Design services including consulting, user research testing, etc.
Hence, the final cost will be calculated after understanding your project's full scope and requirements.
Before going into the in-depth discussion about which is more important, you must understand the basics. If something looks good but doesn't allow seamless usage, then it is a case of great UI with poor UX. 
Similarly, if the design doesn't appear good but is capable of offering great usability, then it is an illustration of great UX with poor UI. 
Now you understand that both are equally important. If you want to give an exceptional user experience and build a successful brand, you must focus on both aspects of design. 
Zenesys is the best UI UX design and development company that provides world-class UI UX design solutions. Our creative and professional designers perform comprehensive user research with in-depth competitive analysis. Based on that, creates a persona for your potential users. Next, perform 'Red routes' that help to prioritize your content and website functionalities and optimize UX journeys to capture your user actions. Finally, the A/B testing performs to look at whether getting the correct outcome or not.