Manage Your Content Easily With The Top-notch CMS Development Company
Stand Out in This Digital Landscape With Our CMS Website Development Services.
Zenesys is a leading CMS development company that helps your business grow in the competitive marketplace by harnessing the power of a content management system that can massively enhance your customer experience and drive more traffic to your website.
Hire CMS developers from Zenesys who are well-versed in offering top-notch CMS web development services.
Top CMS Development Services
Attract High-Intent Customers With Our CMS Website Development Services
You need the best content management system that is scalable, easy to operate, and secure to focus on your business growth. Our content management system development experts can assist you reduce development time and put you in control of your website by using open-source frameworks and tools.

We will design a CMS that will meet large and small organizations' specific needs and demands with features such as scalability, security, and high performance. The purpose of an enterprise-level CMS is to aid you with a centralized platform for managing, organizing, and publishing digital content across the enterprise. At Zenesys, experts are pros at executing those tasks effortlessly.
We are the market leader in offering top-notch enterprise CMS development services. Hire our developers to meet best your day-to-day demands for tracking and storing information. Our expert implementation of best-industry strategies helps your business edge over your competitors.

Zenesys help you to get tailored solutions with custom CMS Development that allows you to create a system that is needed by your business. In addition, it benefits you with unique functionality. With this CMS development, you can easily integrate with other systems and give complete control and ownership. Also, the biggest perk is the improved performance of your website.
We offer custom CMS solutions with integrated features, themes, modules, plugins, and extensions to enhance existing solutions tailored to your brand requirements. In addition, our developers create websites that are easy to operate and focus on offering customer experiences.

This is entirely on a cloud server—one of the most convenient ways to enhance your business growth. You can quickly get control over the user experience and witness increased scalability, better performance, better integration with other systems, and increased flexibility.
We will help you configure your business with headless CMS development. The perquisite of working with Zenesys as your CMS Development partner is you get better integration, expertise and support, and enhanced functionality with headless CMS development.

Your competitors are using the best benefits of CMS integration and uplifting their business. So why should you fall behind? With the befitting benefits of CMS integration, you can also escalate your growth. Our developers will help you improve user experience and easy content management, streamline workflow, increase productivity, better search engine optimization, enhance security, and high scalability.
Our professional development team offers almost every type of CMS integration service. They are exeptionally well to integrate your CMS with salesforce CRM and other social media. Hire our CMS developers to get the best services, such as portals, modules, custom websites, widgets, and applications on .NET CMS platforms.

It's high time you migrate to the latest technology to boost the performance of your business. CMS migration and updates improve security, top-class user experience, increased speed and performance, better search engine optimization, enhanced functionality, and reduced maintenance and support costs.
Migrate your existing CMS website to an entirely new technology platform and provide your current customers with a hassle-free experience. We are well known for your CMS Development Services. Be one of our happy customers.

Regular CMS support and maintenance help you determine that the website's performance is optimal, fix bugs, optimize your site's speed, and ensure that your website is always available and accessible. It will also help you to protect your website from security threats by applying the latest security patches and updates and reducing the risk of hacking and data breaches.
Get on-time support and maintenance from our experienced team to keep your application running smoothly. Regular updates, care, and support provide a better user experience. Our development team works around the clock for all your support and maintenance requirements.
Our Expertise
Save Time, Money and Resources With Our CMS Development Technologies
Zenesys has a massive pool of CMS developers proficient in CMS web application development technologies to help with enhanced features, functionalities, and faster navigation.
Kentico

It is the best CMS development tool that enables the creation of websites, internet portals, and full-fledged e-commerce stores with highly customizable features. 
Umbraco

From simple to complex websites, our Microsoft Umbraco CMS website development services can help your business save development time up to 70%.
NopCommerce

NopCommerce CMS development offers your business e-commerce content management system development solutions with cutting-edge features and dynamic functionalities.
Episerver

Episerver, a content management software system, helps your business drive more market share, retain customers, and offer a world-class customer experience.
SharePoint

SharePoint CMS web application development offers an intuitive solution to empower teamwork with seamless collaboration and simple information sharing.
SiteCore

One of the leading CMS development technologies, Sitecore helps you give a personalized digital experience. It is powered by .NET, commerce and digital Marketing tool. It is a futuristic technology that will change the scenario of CMS development services.
Want to Strengthen Your Brand Reputation With CMS Development?
You Can Avail Our CMS Website Development Services to Manage Your Website Content in an Efficient Way.
Our CMS Development Cycle
How It Works!
To make intuitive and powerful CMS development solutions, a dynamically proven and tested development process needs to be required to make your business thrive in the technological ecosystem.
1

Analyze Your Requirements

Assess your business needs
Understand your preferences
Validate CMS needs

2

CMS Web Design

Create an information architecture
Design content management workflows
Create user journey and Persona maps
Creating CMS prototypes

3

CMS Development

Build CMS development from scratch
Integrations with legacy software

4

Testing And QA

Create CMS checklist test plan and test cases
Conduct integration, performance, and usability testing
Fix issues and bugs

5

Maintenance And Support

Monitor & improve CMS compliance
Collect user feedback and allow relevant improvements
Go Live support
OUR CMS WEB DEVELOPMENT SERVICES TIMEFRAME
Based on Innovation And Authentic Technology
After looking at our content management system development timeframe, the process of creating website may seem more easy. Regardless of the size of your project, it's essential to make a timeframe of stages and goals to bring the best outcomes within the shortest time.
Minor changes hotfixes (software updates to fix bugs)Several times a day

Creation of CMS module with elemental features (such as content creating, editing, storing, organizing, publishing)1-2 months

Investment payback period:0.4-1.2 years
MVP integrates with innovative component:4-6 months

MVP (minimum viable product) development-2-3 months
WE EXCEL IN OUR INDUSTRY SO THAT YOU CAN GET IN YOURS.
See Some of The Industries We Have Vast Experience Working in As a Full-service Marketing Agency.

Automotive

Communication Services

Retail & Ecommerce

Education

Financial Services

Publishing

Support

Travel & Tourism

Media & Entertainment

Logistics & Distribution

Utilities

Healthcare
Zenesys Success Stories
Zenesys Has Done Projects For Various Clients in a Variety Of Industries With Impressive Results.
Zenesys is a hub for pro-developers who are on their toes to solve all the issues that your business is facing. Here are some of our happy clients, whom we helped with our unprecedent CMS solutions. With top technologies like Kentico we were able to get through all the problems and make our clients happy.

11 +
YEARS OF DEVELOPING TECH SOLUTIONS

25 +
COUNTRIES WITH HAPPY CUSTOMERS

300 +
OUR PROJECTS SUCCESSFULLY DELIVERED

120 +
PROFESSIONAL CERTIFIED DEVELOPERS
Awards & Achievements
Our Technology Partners & Certifications
We are blessed with a team that is dedicated to achieving the impossible every time they are put into a challenge. Our dedication and innovative thought process has decorated our organization with these prestigious awards and achievements.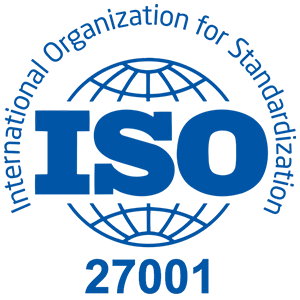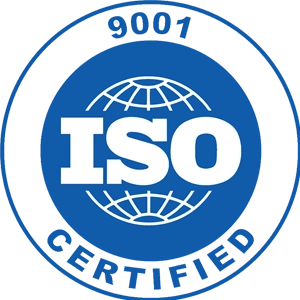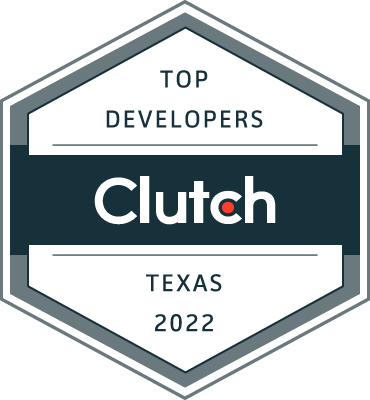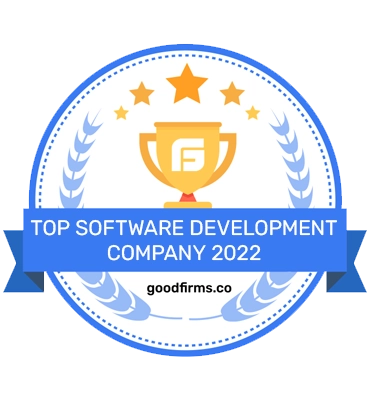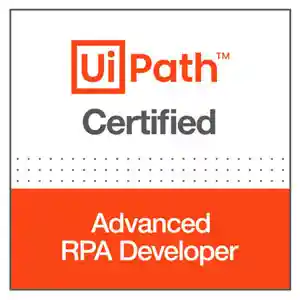 Client Testimonials
What Clients Say About Zenesys
Hear from some of our client's words to know how the Zenesys team has helped their businesses reach new milestones and accelerate their success journey.
Related Blog
Explore Our Blogs
To make you updated regarding the latest technologies and current trends in Software development services, don't forget to read our in-depth and knowledge-rich blogs.
FAQ - Frequently Asked Questions
Know More About CMS Development!
Some of the commonly asked FAQs are mentioned below to clear your doubts and give you an in-depth and profound knowledge of CMS web application development.
The top reasons why you should hire a dedicated CMS developer-
When you have a dedicated CMS developer, you can have complete control to manage work according to yourself, whether to set schedules or integrate modifications and changes. 
The entire control of the development process
You can closely monitor the entire development process and update yourself about the work status of your project without the need for constant follow-ups. 
You can ensure the best quality to meet your business demands when you have complete control. 
A dedicated project manager, along with a skilled team, will be provided to manage your project without paying any additional money.
The cost factors that involve when it comes to CMS implementation are-
It includes the number of users, bandwidth, monthly traffic, storage, and the number of website pages.
The cost depends on the type of  content management system, whether custom CMS development services or platform-based CMS development. 
The type of features and functionality you want to integrate to streamline the overall content lifecycle. 
It depends on the use of advanced technology like artificial intelligence and the level of content management process automation.
The pricing model for CMS development is offered as per your project requirements, and it has categorized into three options-
Hourly basis 
Dedicated team
Full-time hiring
A content management system (CMS) is a software application used to create, manage, edit, and publish digital content without the need to know the programming languages. 
In other words, it allows you to build a website effectively, even if you don't know how to write code. You can have complete control over your website, and you easily publish blog posts or add new pages. 
Four common features of CMS
Content creation
Content storage
Effective workflow
Organizing and publishing content
Enterprise content management (ECM) is a systematic approach to managing the enterprise's content throughout its entire lifecycle to stand in the competitive landscape. 
It is a dynamic combination of methods, tools, and strategies that allows managing the organization's processes by capturing, managing, preserving, storing, and delivering information throughout its entire life cycle. 
Whether it's a commercial supply chain, HR processes, government Administration, and contract management, the ECM system streamlines all the processes by eliminating the dependency on paper documents and organizing unstructured data into structured data to optimize business performance. 
The primary objectives of an ECM solution include-
Reduce organizational risk. 
Less dependency on paper documents to effectively streamline business processes
Drive exceptional customer experience and enhanced productivity