Every day, the digital world advances more quickly. For businesses to stay up with the rapid speed of change, they must be efficient and flexible. Organizations may find it difficult to manage content across many platforms when they publish content to enable omnichannel content experiences, whether it be text, photos, or videos. And that's why the rise in use of the headless content management system (CMS) has shot up.
What Is Headless CMS?
Brands may generate and distribute content on their websites and applications using a typical CMS. The conventional CMS controls everything, including how the material is created, read, updated, and deleted (CRUD), as well as how it is displayed.
Conventional CMSs frequently feature a unified architecture, which means that the front end and back end are closely integrated (or the presentation layer, where the content is displayed).
So what exactly is a
headless CMS
? Its architecture is separated into a headless CMS. Although the headless, decoupled CMS provides back-end content management, it is missing a front-end presentation layer for content display. Instead, the platform must enable developers to alter the presentation layer and use any front-end tool they desire to display content to adhere to the headless CMS definition.
This enables them to deliver content beyond websites (known as headless websites) and apps to any channel, including kiosks, smartwatches, and even virtual reality headsets.
After discussing the definition of a
headless
content management system
, let move on to the best ones currently on the market.
Read More: How Kentico Is Best Cms For E-Commerce Platforms
Features
The following functionalities are used by the majority of headless CMS platforms:
Personalization

GraphQL API

RESTful API

Query and Mutations API

SDKs and CLI

Multi-channel publishing

Workflows

Editor Interface

Asset library

Content modeling

Versioning

Visitor segmentation

Roles and permissions

Microservices architecture

Content types and taxonomy

Localization
Let's Look at some of its advantages and disadvantages of it.
Pros
Headless CMSs offer the following benefits:
They separate content from display, allowing you or your developers to use any front-end technology you like.
Without templates and themes, developers and designers can create unique user experiences and quickly swap out content; they allow you to experiment more with how your material is displayed.
Your content may be easily plugged into any second or third-screen experience, including mobile applications, kiosks, virtual reality experiences, and other platforms.
Besides that, there are other minor facilities too that come with it.
Cons
Let's look at some of its disadvantages of it too:
Your medium is fixed when you use a second-screen experience.
The presentation part of your website, app, or other experience will require infrastructure to set up and administer.
The expenses can get intricate, and they may be more expensive to implement.
However, instead of these, headless CMS is a perfect fit for most businesses now.
Top 5 Headless CMS Platforms
We compiled a list of headless CMS after conducting in-depth research on many platforms. Here are those:


1. WordPress VIP
While generating content and digital experiences, WordPress VIP users have the option of using a single stack, headless, or hybrid approach. The New York Post, USA TODAY Sports Media, Al Jazeera, Kaiser Family Foundation, and iOne Digital are a few well-known businesses that use WP VIP.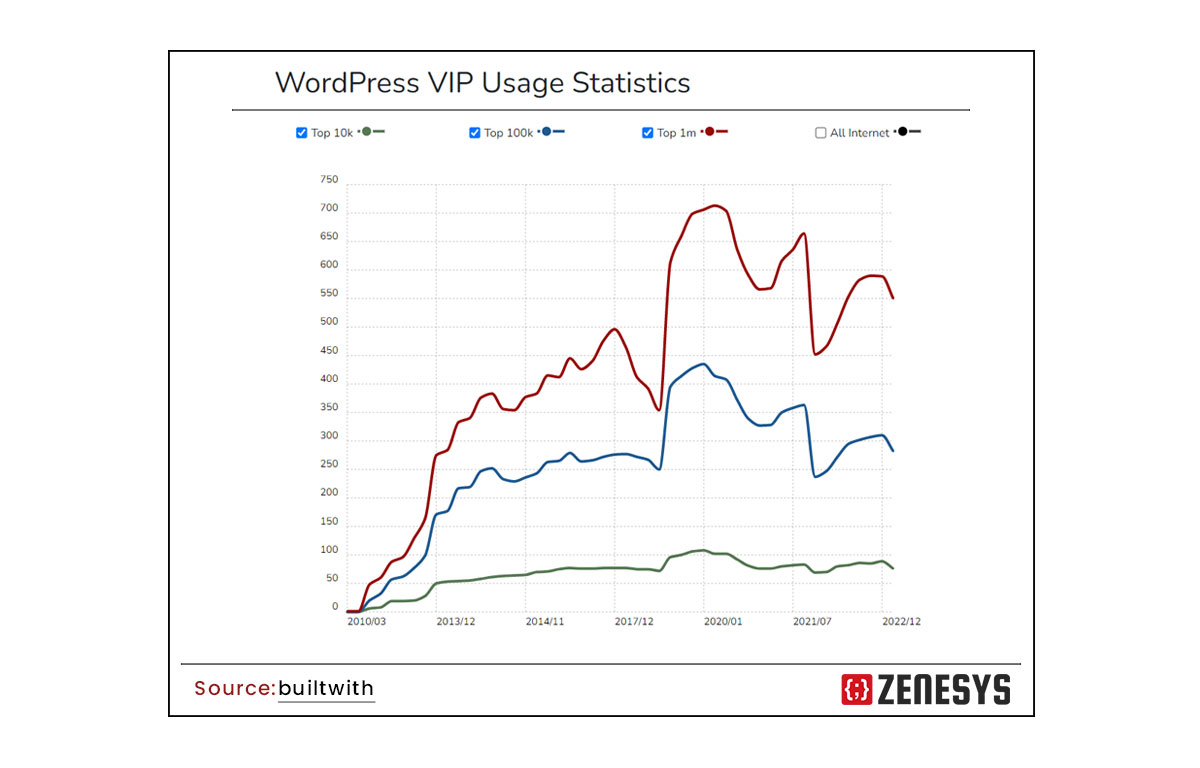 If you are looking for the best headless cms for e-commerce, this is the software you may want to use. Many e-commerce businesses use it and it can be considered one of the best e-commerce CMS.
A flexible web content management system called Kentico may be used to create intranets, e-commerce websites, and company websites that are packed with features. Kentico CMS offers editors and developers a complete online experience.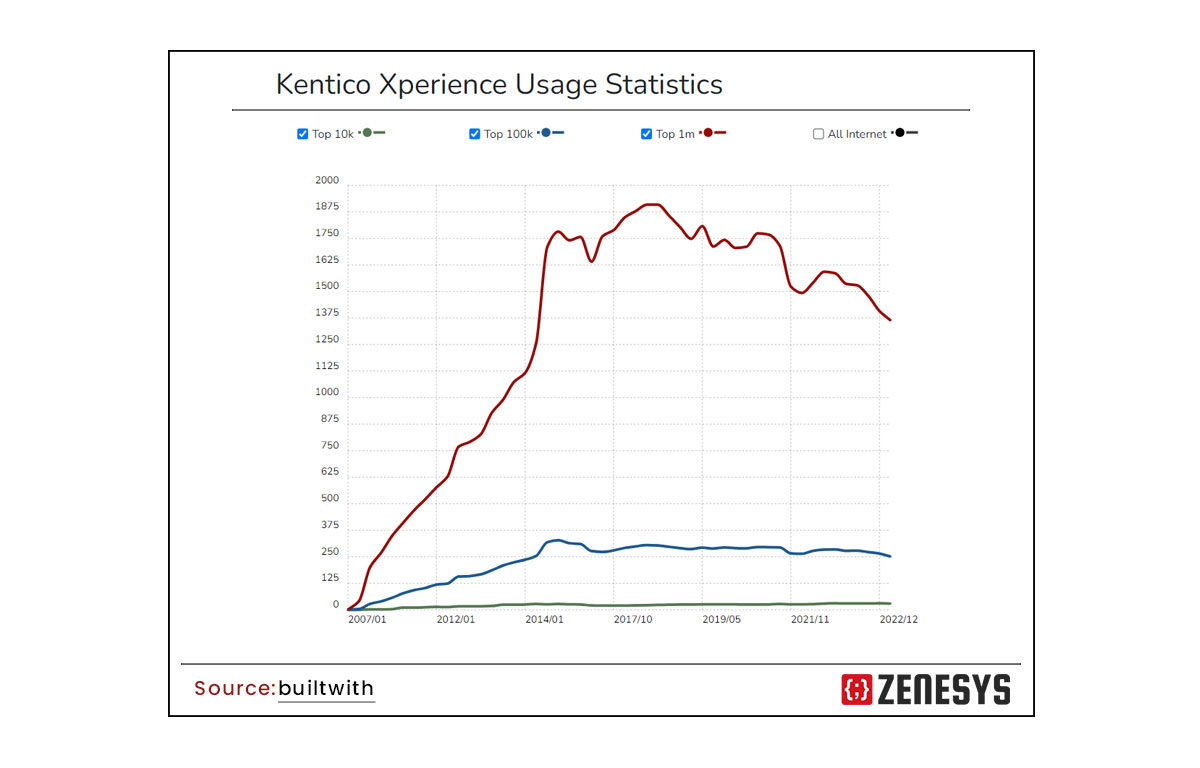 Moreover, Kentico website development software can be used to quickly and easily design web pages using basic drag-and-drop features. With the help of the Kentico web developer, users can provide individualized experiences. If you want a more professional website, you can hire a dedicated Kentico developer instead of doing it on your own. The developer will take responsibility for all the aspects of Kentico development and provide you only with the final result.

3. Contentful

The greatest open-source headless CMS platform is Contentful, which enables users to create their content management system 101. This CMS platform is quicker and easier to use. Users may utilize drag-and-drop tools to create and manage material in their own space. Users of the platform may also create custom themes, which allows them to improve the aesthetic attractiveness of the entire design.

4. Strapi
One of the most popular headless CMS platforms is Strapi. Strapi is a flexible and user-friendly open-source headless CMS. This platform is used by businesses including Walmart, eBay, Toyota, and IBM.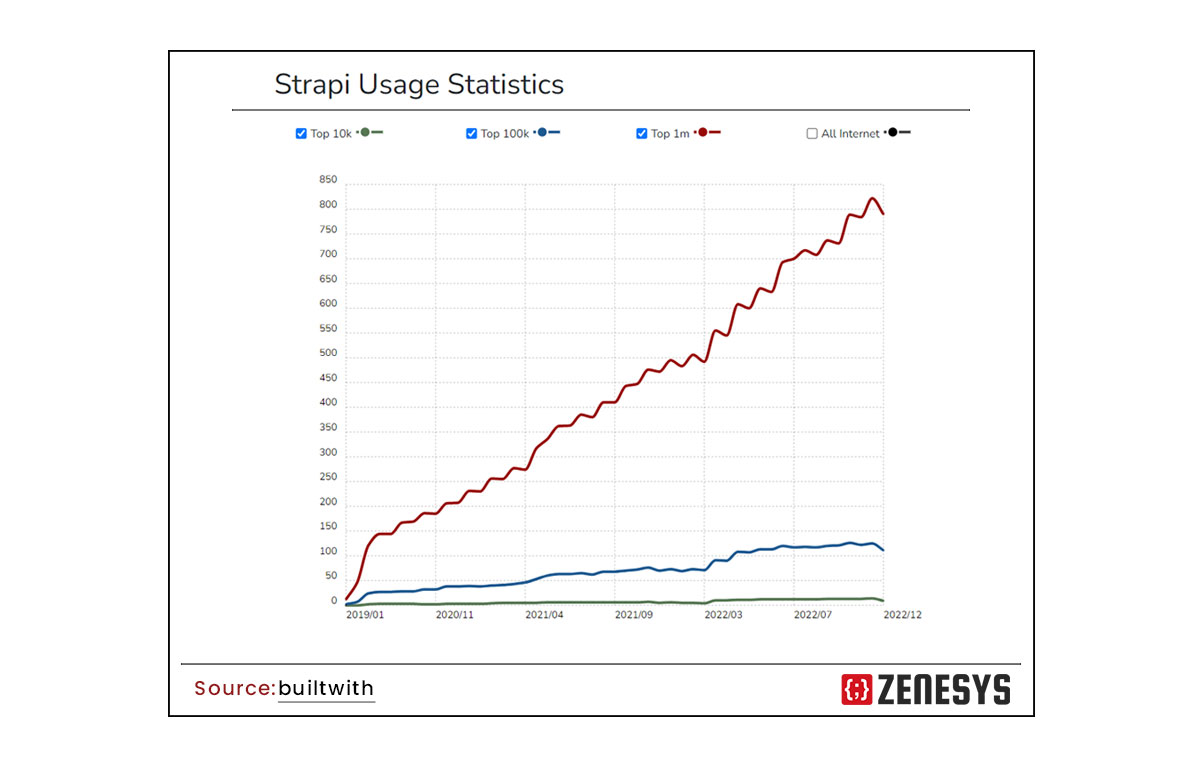 Strapi offers an effective, straightforward, and modern user interface. Using NodeJS and a contemporary codebase, there are quick performance features accessible.

5. Sanity
Industry heavyweights, including Nike, Sonos, Cloudflare, National Geographic, Eurostar, Conde Nast, and Netlify, have relied on the well-liked headless CMS platform Sanity.io since it was designed to be developed.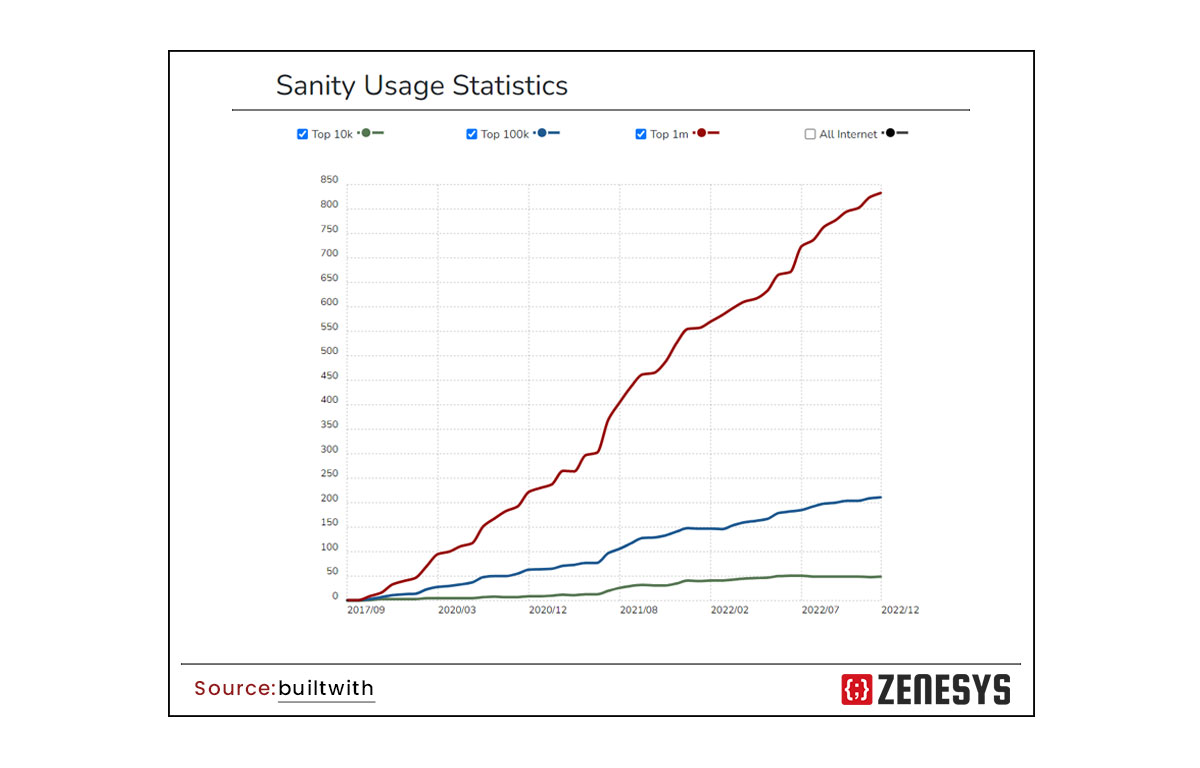 Sanity has a magnitude of features including best-in-class collaboration, a mechanism to scale continuously on
a safe and legal cloud architecture, and customization at its heart.
Rapid configuration and unrestricted customization are possible with Sanity Studio. Also, you may add plugins to it to expand its functionality.
Read also: What Is Cloud-First Headless Cms All About?
On a Concluding Note…
A headless CMS is a type of content management system that frees you from being constrained by a particular front-end layout to manage and arrange the content of your website. This gives you more freedom to customize the look and feel of your website. Therefore, to conclude, all of this indicates that the headless method has a promising future and that there are many things in store for us.





Are you searching for Kentico website development? Contact Zenesys, a Kentico CMS development company that helps you build user-friendly Kentico CMS to provide a rich user experience.