Build Your Automated Digital Workplace With RPA Microsoft Power Automate
Customized Microsoft Power Automate Solutions Delivered by Zenesys Experts
Zenesys being a leading Microsoft Gold Partner, modernize your business workflows by harnessing the integrated AI capabilities of RPA Microsoft Power Automate. It can help your business automate time-consuming, repetitive, and monotonous business processes, in turn streamlining the workflows, enhancing efficiency, and minimizing risks.
Hire a RPA Microsoft Power Automate developer from Zenesys to supercharge your business productivity and drive high-value digital opportunities.
Microsoft Power Automate Services
Discover Our Range of Power Automate Services
Zenesys, with its vast industry expertise, can offer exceptional Microsoft Power Automate RPA solutions to navigate your business processes efficiently.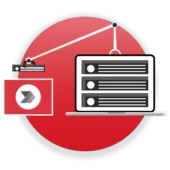 Want to streamline your business processes but don't possess enough resources or expertise? Our team will work with you by understanding the automation scope & requirements and providing in-house developers to automate your business processes.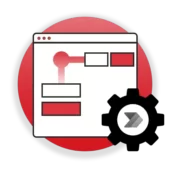 For a growth-seeking business, automation is no longer a choice; it becomes a necessity to attain digital transformation. Zenesys Microsoft RPA Power Automate development solutions improve the existing business processes by automating the manual processes.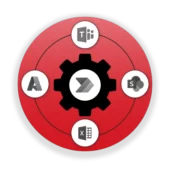 Microsoft RPA power automate allows you to harness the full potential and seamlessly integrate several applications and amalgamate them into an easy, unified solution. Our team profoundly integrates apps, APIs & data utilizing Power Automate.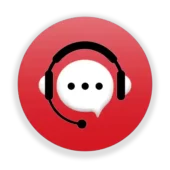 We have a large pool of Microsoft power automatic RPA teams who provide full-fledged technical support services. Along with that, provide comprehensive training to your staff &take care of the limitations helping you to explore software capabilities.
Power Automate Benefits
Have a Glance at the RPA Microsoft Power Automate Benefits
RPA Microsoft Power Automate leverages drag and drop tools & several in-built connectors to enhance workflows by automating mundane tasks easily.
Boost Productivity


RPA Microsoft Power Automate enables to simplify the complex task by curating time-efficient workflows with top-notch automation strategies to perform the routine task efficiently and without errors. 
Improve Efficiency


Microsoft power Automate RPA gives an advantage to every team member with high-end automation and allows the team to work on the high-value tasks while leaving the other tasks to the fast and reliable RPA system.   
Smooth Data Integration


Power automate development smoothly retrieves Legacy application data and transfers it into office 365 applications. It enables the device to automate workflows among various applications without involving to input data manually. 
Data-based Decisions


You might hear that data is king in the digital transformation, and it's certainly true. The businesses that leverage Microsoft Power automate development services can effectively collect data and analyze it to make an informed decision.
Reduce Human Errors


As Power Automate helps automate repetitive tasks by eliminating human involvement. In other words, integrating powerful RPA automation indicates little to no mistakes in the business processes.  
Enhanced User Satisfaction


When your employees perform day-to-day tasks with ease without any error, they can easily thrive; in turn, they can provide value-added service to customers that bring exceptional experience.
Ready to Automate Your Daily Tasks Within Minutes?
Drive Your Business Transformation with Our Microsoft Power Automate Development Services.
Our Power Automate Development Process
Explore The Process
To make intuitive and powerful Microsoft Power Automate development solutions, a dynamically proven and tested development process needs to be required to make your business thrive in the technological ecosystem.
1

Deployment & Maintenance

Deploy Microsoft Power Automate
Failure & disaster recovery
Go-live support
Update with version controlling

2

Design & Development

Map processes
Define intervention models
Create automation architecture
Bot onboarding

3

Requirement Assessment

Access project requirements
Evaluate the client's expectations
Check whether automation can be done or not

4

Requirement Assessment

Access project requirements
Evaluate the client's expectations
Check whether automation can be done or not

5

Testing & Quality Assurance

Develop test cases
Compliance & security testing
Pre-go live testing
OUR HIRING MODEL
Hire Dedicated Microsoft Power Automate RPA Developers to Automate Workflows
Which hiring model suits my business needs? You are not alone. It's a common question that strikes often. Look at the hiring models below to know which best suits your business.
TIME & MATERIAL
MODEL
It is a model in which you only have to make payments for the time and resources utilized on your project. Sounds good? Hire a Flutter App developer from Zenesys Today.
FIXED PRICE
MODEL
It is a kind of fixed model that ensures you pay a fixed budget for your project, irrespective of the expenses, time, and resources. It is suitable for small & medium projects.
DEDICATED TEAM
MODEL
It is a model emphasizing long-term collaboration in which a business will get a dedicated team for its project. It is well suited for continuous, scalable projects.
WE EXCEL IN OUR INDUSTRY SO THAT YOU CAN GET IN YOURS.
See Some of the Industries We Have Vast Experience Working in As a Full-service Marketing Agency.

Utilities

Publishing

Retail & Ecommerce

Logistics & Distribution

Travel & Tourism

Automotive

Healthcare

Communication Services

Financial Services

Support

Education

Media & Entertainment
Why Choose Zenesys?
We Offer All Types of CMS Development Services That You Can Rely on
Zenesys is one of the leading CMS development company which follows agile technologies and current trends to help your business thrive in the digital space.

11 +
YEARS OF DEVELOPING TECH SOLUTIONS

25 +
COUNTRIES WITH HAPPY CUSTOMERS

300 +
OUR PROJECTS SUCCESSFULLY DELIVERED

120 +
PROFESSIONAL CERTIFIED DEVELOPERS
Client Testimonials
What Clients Say About Zenesys
Hear from some of our client's words to know how the Zenesys team has helped their businesses reach new milestones and accelerate their success journey.
Related Blog
Explore Our Blogs
To make you updated regarding the latest technologies and current trends in Software development services, don't forget to read our in-depth and knowledge-rich blogs.
FAQ - Frequently Asked Questions
Learn More About RPA Automation Anywhere!
Some of the commonly asked FAQs are mentioned below to clarify your doubts and give you an in-depth and profound knowledge of Automation Anywhere.
Microsoft Power Automate is a cloud-based platform previously called Microsoft flows to build custom automatic workflows and business processes.
Here are the some of the profound tools and Solutions
Power Automate Desktop
Process advisor
Robotic process automation
AI Builder
Connectors
Templates
Seamless integration with third-party apps
Customized solutions in a secure cloud environment
Real-time notifications
Data sharing with custom-built connectors. 
Repetitive tasks can easily be automated. 
Receive prompt notifications of significant emails or notices.
Receive alerts on your mobile device.
Automate modern business procedures.
Automatically remind people of tasks that are pending.
Transfer corporate data between systems regularly.
Access over 500 data sources or any publicly available API.
You can build automatic workflows between your preferred apps and services to synchronize files, receive notifications, and capture statistics.