Zenesys is Your Reliable  Kentico Gold Partner
Leverage the Best Kentico Content Management System Services From Zenesys
Zenesys Kentico web developers specialize in custom integration and development, ensuring a powerful, highly robust Kentico content management system. Being the Kentico Gold partner, our team is capable of offering easy-to-use web solutions with intuitive integration of the technology stack.
Looking to hire a dedicated Kentico developer? Let's connect with Zenesys to get world-in-class Kentico CMS development services.
Our Kentico CMS Development Services
Unleash the Potential of Kentico CMS Development Services
Zenesys has an experienced team of Kentico web developers bringing cutting-edge solutions for websites, e-commerce stores & web portals.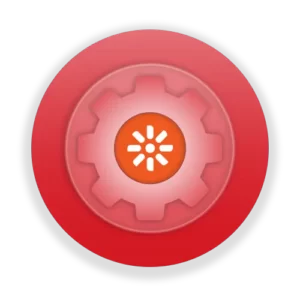 Harness the potential of Kentico automation features to streamline personalized content to customers' long-term association. Our Kentico team is always available to provide automation assistance to help you automate, optimize and analyze business campaigns that are promoted by email.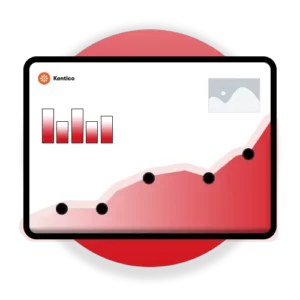 We are a leading Kentico Development company motivated to offer the best Kentico CMS website development services at an affordable price. Our Kentico website development service provides you with interactive UI/UX solutions to build robust, efficient websites of all sizes or as per business needs.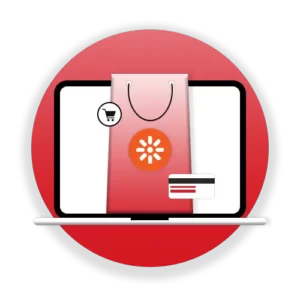 Zenesys Kentico development services offer a fully-functional e-commerce store that can prominently manage your e-commerce orders, payment options, and shipping.  Our Kentico CMS E-commerce module provides you with various out-of-box solutions for your E-business that are totally personalized keeping in mind your business goals.

Empower your workgroups and organization productivity with our Intranet solutions. Need a Kentico certified developer? Contact us Today and get a cost-efficient Kentico CMS development service. Our developers are experienced in bringing operational efficiency with Intranet development.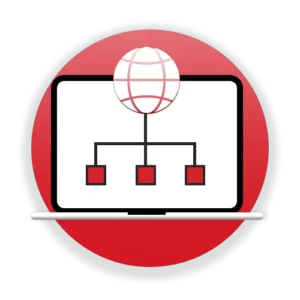 Our Kentico development services offer a full range of feature-packed and adequate functionalities to perfectly meet your e-commerce business demands.We keep working to offer you content optimization suggestions for your CMS for better results and solutions that match your business needs.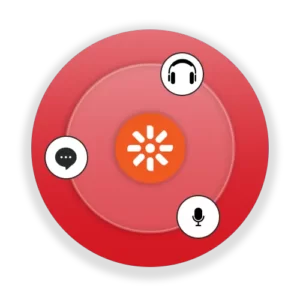 As a Kentico Gold Partner, we ensure your website stays updated and optimal performance and speed to meet your user requirements.  We value customer satisfaction and business success and are available round the clock to help you with issues by offering industry-standard solutions.
Kentico Xperience Development Benefits
Unleash The Potential of Kentico Website Development
Kentico offers a comprehensive range of benefits to develop feature-rich e-commerce stores and websites to meet your business needs and demands.
Easy to Use Interface


The interface is simple and easy, allowing developers and content editors to edit and manage content efficiently, helping websites to thrive in the digital landscape.
Customization Features


Do you want to get a website that leapfrogs your competition? With Kentico customization, you can get advanced scalability features that help you outgrow in the competitive space. 
Unique Functionalities


Did you know Kentico can offer 50% more out-of-box functionalities compared to other systems and technologies? So what are you waiting for?
All-in-one Software


With Kentico development services, you can minimize your business costs because it rolls all the disparate systems into one, including the e-commerce CMS platform and online marketing. 
Reliable Support


If you are a new user, you don't need to fret about trivial issues, as it offers 24/7 support with module permissions, user management, and standard authentication methods. 
Content Staging


The content staging offered by Kentico enables the migration of content, including live environment testing, which can be done by scheduling content publishing. 
Need Kentico Development Services to Upscale Your Business?
Zenesys Is Well-known Kentico CMS Development Company That Brings All in One Solution for Your Business.
Our Kentico Content Management System Process
Explore The Process
Zenesys Kentico CMS development process is an easy-to-follow guide that helps avoid pitfalls and offers an incredible project execution to meet your business needs efficiently.
1

Analysis & Design

Use cases
Analyze SEO requirements, URL formats, & Kentico CMS modules
Wireframing
The design structure of the website

2

Development

Develop page templates
Create custom document types
Implementation of customization options
Security settings for live site & editors
Event log analysis
UI personalization

3

Requirement

Know your website requirements
Understand your customer's needs
Devise a detailed website roadmap

4

Testing & Deployment

Functional testing
Site validation
Load testing
Deployment & post-deployment actions
Website maintenance

5

Website Evaluation

Goal completion
Client satisfaction
Response time appropriate
SEO evaluation
Further improvements/ new features requirement
OUR HIRING MODEL
Hire Dedicated Kentico Developers To Upscale Your Business
Which hiring model suits my business needs? You are not alone. It's a common question that strikes often. Look at the hiring models below to know which best suits your business.
Time & Material
Model
It is a model in which you only have to make payments for the time and resources utilized on your project. Sounds good? Hire a Kentico developer from Zenesys Today.
Fixed Price
Model
It's a kind of fixed model that ensures you pay a fixed budget for your project, irrespective of the expenses, time, & resources. It's suitable for small & medium projects.
Dedicated Team
Model
It is a model emphasizing long-term collaboration in which a business will get a dedicated team for its project.It is well suited for continuous, scalable projects.
WE EXCEL IN OUR INDUSTRY SO THAT YOU CAN GET IN YOURS.
See Some of the Industries We Have Vast Experience Working in As a Full-service Marketing Agency.

Utilities

Publishing

Retail & Ecommerce

Logistics & Distribution

Travel & Tourism

Automotive

Healthcare

Communication Services

Financial Services

Support

Education

Media & Entertainment
Why Choose Zenesys?
We Are a Leading Kentico Gold Partner
Inspired by technology innovation, we started Zenesys in 2011 with the vision to establish association with end clients and partner with tech companies that need sound technical knowledge to overcome challenges.

11 +
YEARS OF DEVELOPING TECH SOLUTIONS

25 +
COUNTRIES WITH HAPPY CUSTOMERS

300 +
OUR PROJECTS SUCCESSFULLY DELIVERED

120 +
PROFESSIONAL CERTIFIED DEVELOPERS
Client Testimonials
What Clients Say About Zenesys
Hear from some of our client's words to know how the Zenesys team has helped their businesses reach new milestones and accelerate their success journey.
FAQ - Frequently Asked Questions
Know More About Kentico CMS Development!
Some of the commonly asked FAQs are mentioned below to clarify your doubts and let you know an in-depth and profound knowledge of the Kentico CMS development services.transformation, I want a macro to return
Kentico is a fully-featured ASP.NET-powered content management system (CMS) that provides incredible capability, flexibility, and unparalleled customizability required for rapid web development. Kentico CMS development is the best web content management system to create streamlined corporate websites, intranets, and online shops. It has a versatile content repository for storing structured content with workflow and versioning, as well as a potent portal engine for creating web pages from web parts.
The features it supports incorporate a large variety of built-in web components and web controls, export, and import for simple deployment, a flexible security model, support for multiple-site configuration, and multi-language support on a single web page. With Kentico CMS, you can develop custom page layouts, unique web elements, custom document kinds, and custom integrations.
Many benefits are offered with Kentico CMS development, including 
Powerful functional CMS interface 
Simplified personalization experience 
Simple drag and drop form builder 
Enhanced website performance optimization
Fast loading speed
Sharepoint CMS integration
The magnitude of elements, such as the features required to make the Kentico CMS development more effective and meet the business requirements, configurations, project complexity, business size, regular maintenance, and the nature of the project, all influence the cost of Kentico development.
Prior to determining the final development cost of Kentico CMS, all of the above factors are taken into account so that you can have clarity about the budget. Moreover, if you are still in a dilemma, you can connect with the Zenesys team; they will assist you in determining the exact cost of your Kentico CMS development.